Welcome to The Breath of Fire Wiki!
We are creating the ultimate online resource for the Breath of Fire series, and we need your help!
We are currently editing over 1,839 articles.
All pages can be edited, and you are welcome to join us and contribute to this wiki.
Come join us over on our Twitter and Youtube!


Popular Categories
Main Series

Manga

Audio Dramas

Spin-offs



Blogs
Breath of Fire IV Location and NPC Wiki Update

The scope of work is much clearer by now, so this has become the main focus of my effort, the initial main project is now the side project. This blog serves more or less as a progress tracker x diary x tasklist so I can keep track of what I want to do a…

Read more >
Affiliates/Links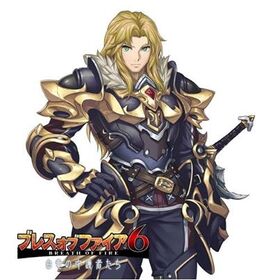 Artwork of Klaus from Breath of Fire 6.
Birthdays
---
Holidays
---
Wiki updates
Next Poll update in 10 days
(Event missing?)
Poll
Which game do you think has the best soundtrack?
Previous Poll Results
Who has been your favorite last boss to fight? Myria (Breath of Fire III) (26 Votes)
Helping out
If you are new to editing wikis, see Help:Contents.
You can also check out the To-Do list found here: Breath of Fire:To-Do List
If you want to help but aren't sure where to start, try improving the various stub articles by expanding them.
Another helpful activity would be to check the list of wanted pages for frequently linked-to articles that don't exist yet.
You can find a list of useful templates at Category:Templates.